SBT: The Santa Barbara Theatre Companyó
please contact us for more information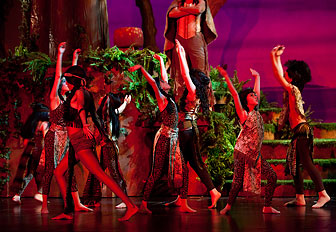 The Indians dance in PETER PAN 2009
What
More information coming soon.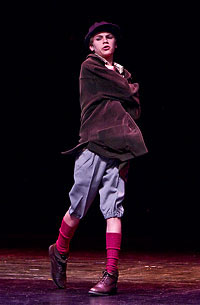 Delivering the newspaper in
OUR TOWN
See video of Conservatory grads in SBTís 2009 production of Peter Pan.
When
TBA
Who
Albert Ihde, SBTís Producing Director, is the Director and Lead Instructor.
How
The class is filled on a first-come, first-served basis. Please call SBT at 805-886-3754 to make your reservation.
Why
In addition to acting technique, SBTís Conservatory training results in lifelong benefits to graduates. These include the ability to:
Speak clearly and audibly
Address and hold the attention of an audience
Successfully convey ideas, and to feel confident doing so

Cancellation Policy: There are no refunds.